Easy Recipe for Melting Moments
Posted on
May 2020
It's quite true that at the moment we are all have a tendency to mope round the kitchen looking for something to snack on. This weekend we had a tragedy of biblical proportions when there were actually no sweet treats in my house!
Whilst excavating the cupboards, I found a half-eaten packet of cornflakes and I was transported back to my University days when I used to make 'Melting Moments'. I had some recollection that I had kept the typed out recipe in the laughably titled (but very good) All Colour Hamlyn Cook Book!
Finding it on my bookcase with 80 odd other cook books, I flicked through the pages to find the recipe, a little dog eared, but safe and sound (not bad after 20 odd years!).
It's such an easy recipe, I thought I would share.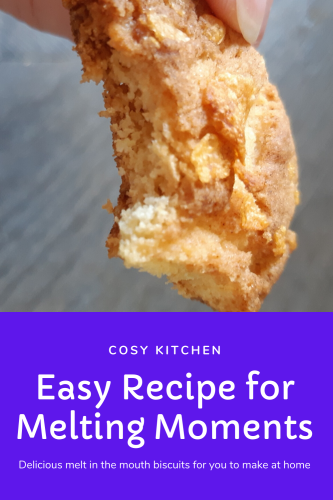 What are melting moments?
Melting Moments are delicious biscuits (cookies) that just melt in the mouth. Perfect with a cuppa in the afternoon or a sweet treat whenever you need one. They are simple to make and just addictive!
Things that will make them even easier to make…
Soft butter is best - it makes creaming the butter and sugar together so much easier, so remember to get the butter out of the fridge a couple of hours before you make them.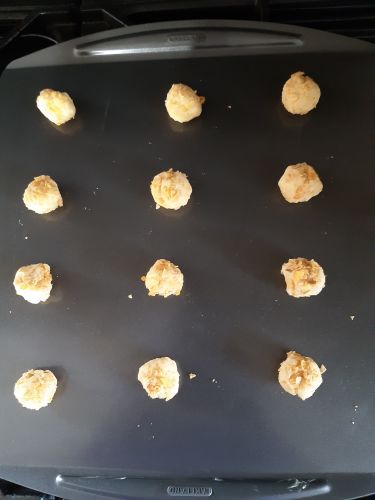 Small is beautiful - Don't be tempted to make the balls of dough too big – they spread in the oven – you want delicate little biscuits…I do remember making them too big once and it was just one big melting moment! See my top tip below for making them of equal size
Don't overdo it! – Melting Moments go from done to dark very quickly, check them after 10 minutes in the oven; you are after a nice golden brown colour.
3 MORE TOP TIPS!
ONE: Separating your egg: I learned this method at school. I don't generally use it these days, but it is a fail-safe method.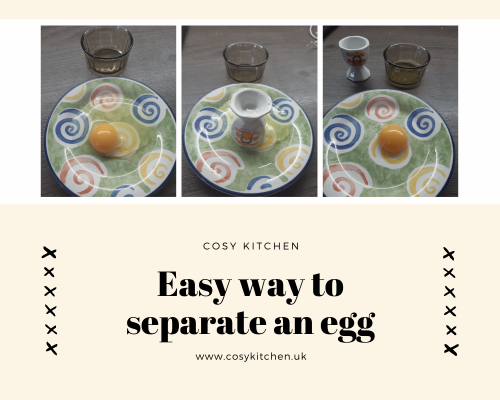 You will need: a small plate, a small bowl, an egg cup and a blunt knife
Crack your egg onto a plate using the knife
Place the egg cup over the yolk
Whilst holding the egg cup in place, pour the white away into the bowl
Remove the egg cup from the yolk – one separated egg!
TWO: The right size. I get bored easily, so I'm all about anything that makes life easier. I find that if you divide your dough into two, roll each into a sausage shape, and cut each one into 12, it's much easier (and quicker) to get the portion size right.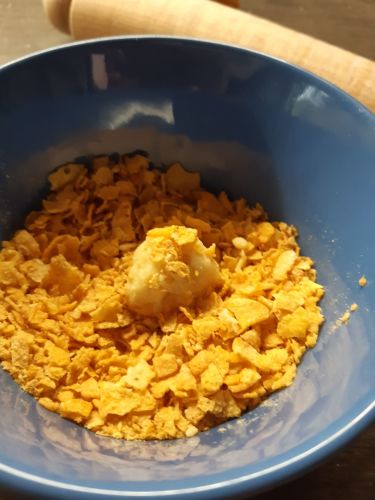 THREE: Coating in cornflakes: if the cornflakes are refusing to stick then squeeze them in and re roll into a ball before placing on the baking sheet.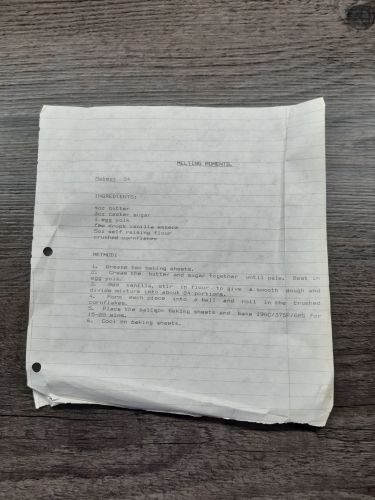 The full recipe for Melting Moments
Makes 24
INGREDIENTS
4 oz (115g) soft butter – I used salted butter
3oz (85g) caster sugar
1 egg yolk
½ tsp vanilla extract
5oz (145g) self raising flour
Handful of crushed cornflakes
METHOD
Pre-heat the oven to 190 degrees/170 fan/gas mark 5.
Grease two baking sheets
Cream the butter and sugar together until pale.
Beat in the egg yolk and vanilla
Stir in flour and bring together with your hands to form a smooth dough.
Divide the mixture into 24 portions.
Roll in the crushed cornflakes.
Place on the baking sheets and bake for 12-14 minutes until golden brown, checking after 10 minutes.
Cool on the baking sheets to firm up, then place on a place on a rack to cool completely
Will keep in a tin for a few days (if they last that long!)
I really hope that you enjoy making these and would appreciate any comments you have.
Note: I have been unable to credit this recipe as I really don't know where I got it from…whoever it belongs to, thank you!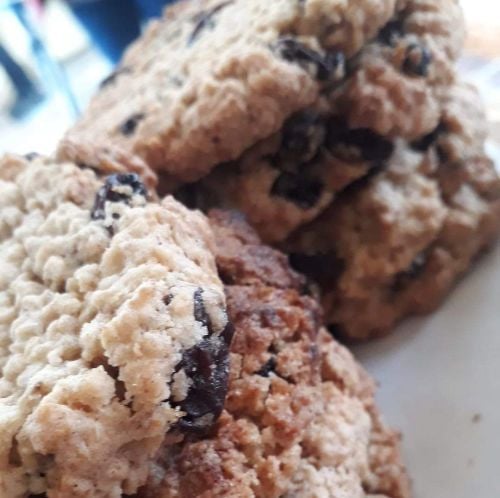 If you fancy some cookies but would like me to make them for you , then please browse my Baked to Order range. I will bake, pack and deliver them to you either in person if you are local or post them off to you if you are further afield (UK Mainland only).
Shown: Sweet, fruity and moreish Fruity Oat Cookies.
Thank you for reading...I do hope you enjoyed my trip down memory lane.
Anne x