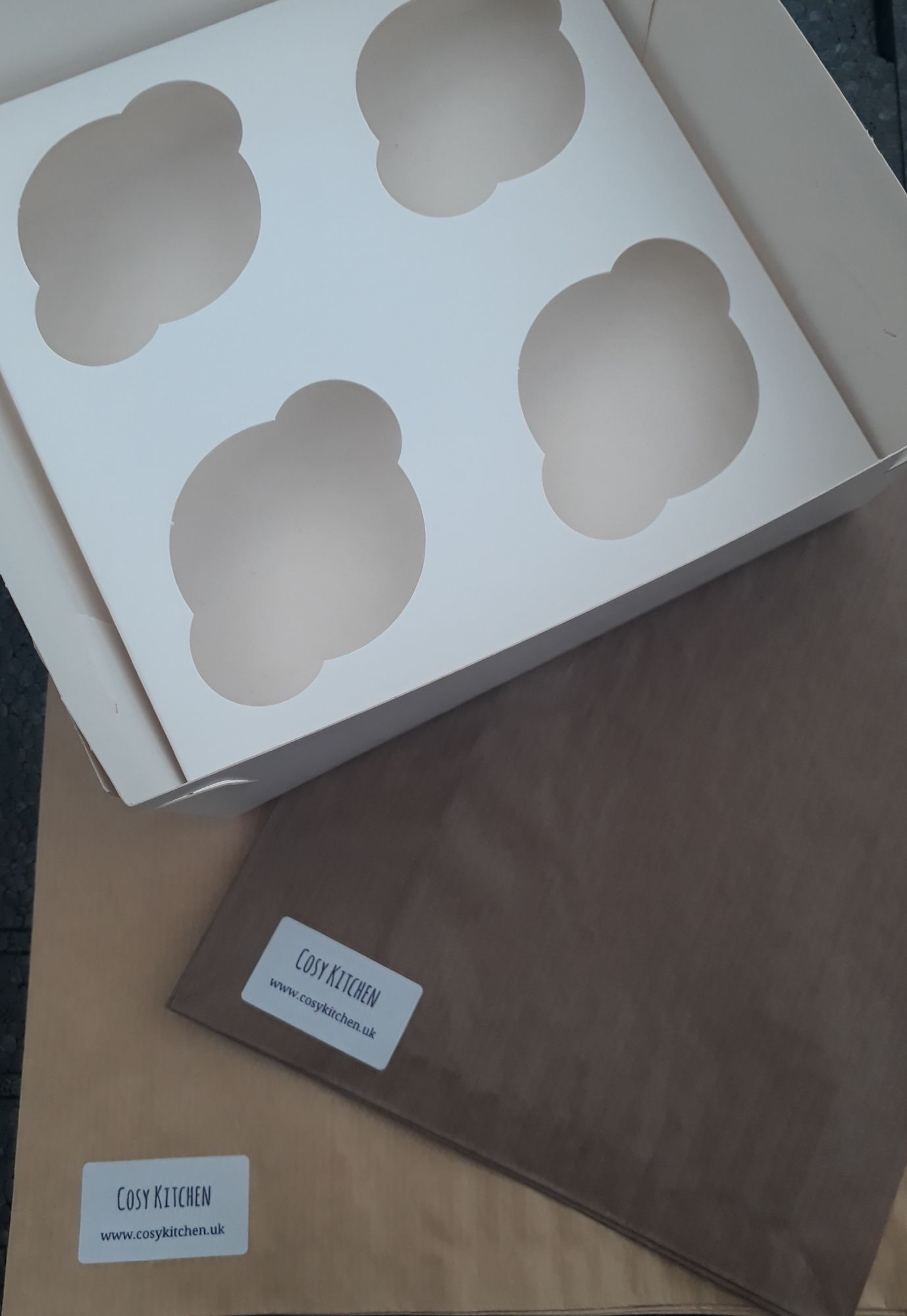 Reduce - Reuse - Recycle - Compost
Running a food business creates a lot of waste...too much for our liking.
Cosy Kitchen take the issue of waste, packaging and recycling very seriously and we are always looking at different ways to improve the carbon foot print of the business whilst maintaining food hygiene standards.
We have always used paper bags and paper carriers, we use fully recyclable cake boxes and we also use glass jars for our chutneys.
Our polypropolene food presentation bags have been swapped to ones made of cellulose. These incredible eco friendly bags are made from sustainable wood pulp and are compostable. They biodegrade back into the earth and release the nutrients contained in the original raw materials! The company who supplies them also promotes carbon neutral deliveries...
All recyclable food packaging eg egg boxes, flour sacks and sugar bags are recycled with the local authority. We also source as many products as locally as we can to keep food miles down.
As we move into dealing more online, we have a policy of using as much recyclable postal packaging as possible. Where we need to use bubble wrap to protect products, this is packaging that has been sent to us and we are reusing it to send out your parcels - we hope that you will also find a way to reuse this packaging so as to reduce the use of new packaging of this type.
More recently we have invested in some re-usable cake pan and baking tray liners to reduce the amount of waste going into landfil. It saves time, energy and money! We just wash them and use them again.
In addition to the paper bags and greaseproof paper sheets we use to wrap our food on stall, we have also discovered packaging products made of bagasse. Bagasse is the fibrous residue left after sugar cane has been processed. This residue requires minimal processing to turn it into a high strength woven paper material which is fully compostable; plus they just happen to make burger boxes out of it which are the perfect size for packing our cake slices.
Cosy Kitchen Feb 2020 v2