I've got a standard list of cakes, but here are some of the bespoke bakes made for special occasions and weekend treats.
All bakes can be tailored to your tastes - please contact me direct to discuss your requirements.
Please mention any food allergies or intolerances you may have or are catering for.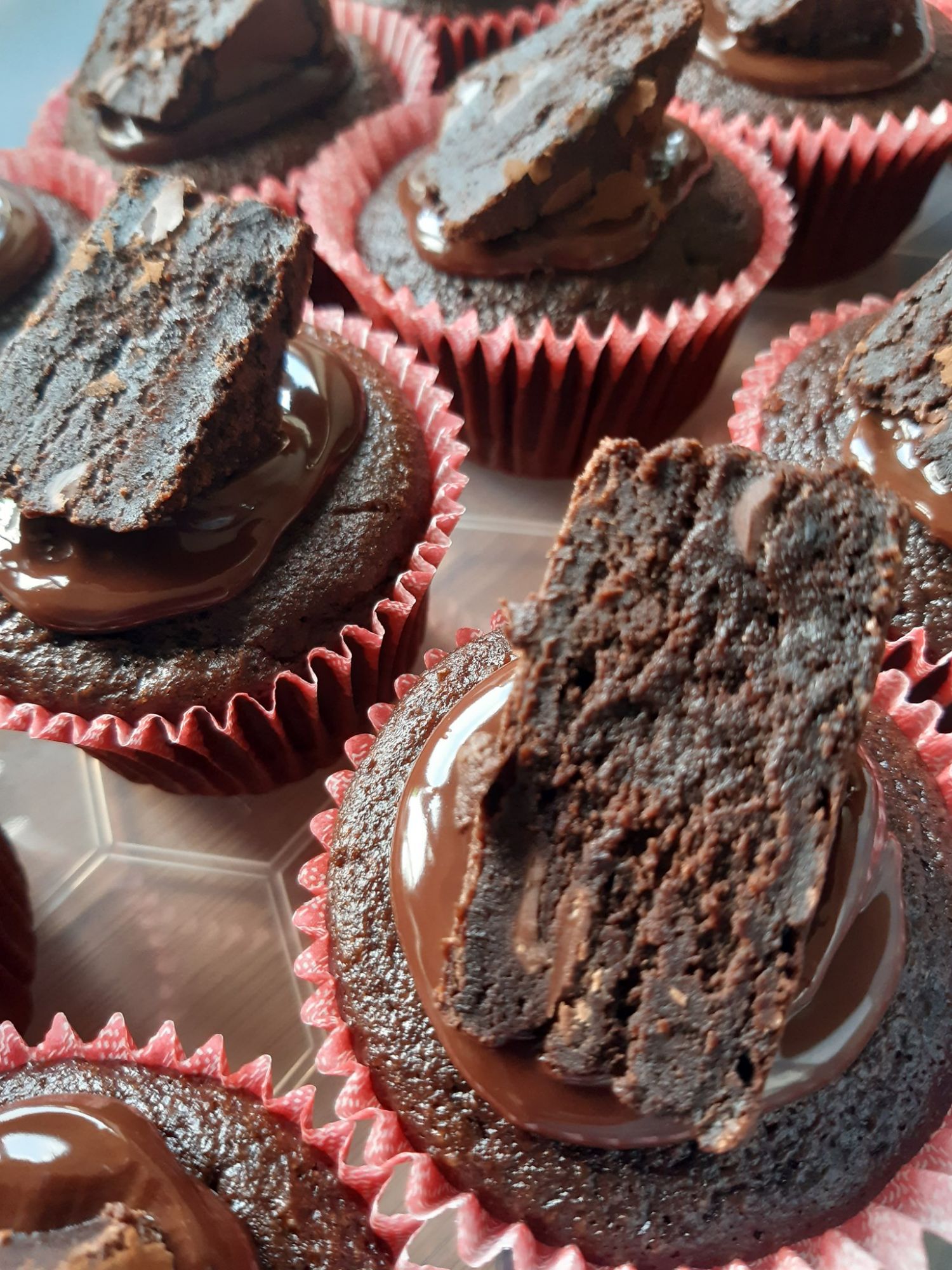 Chocolate Brownie Cupcakes
Made for a 50th birthday celebration.
Individual chocolate sponge topped with chocolate ganache & pieces of my chocolate brownie.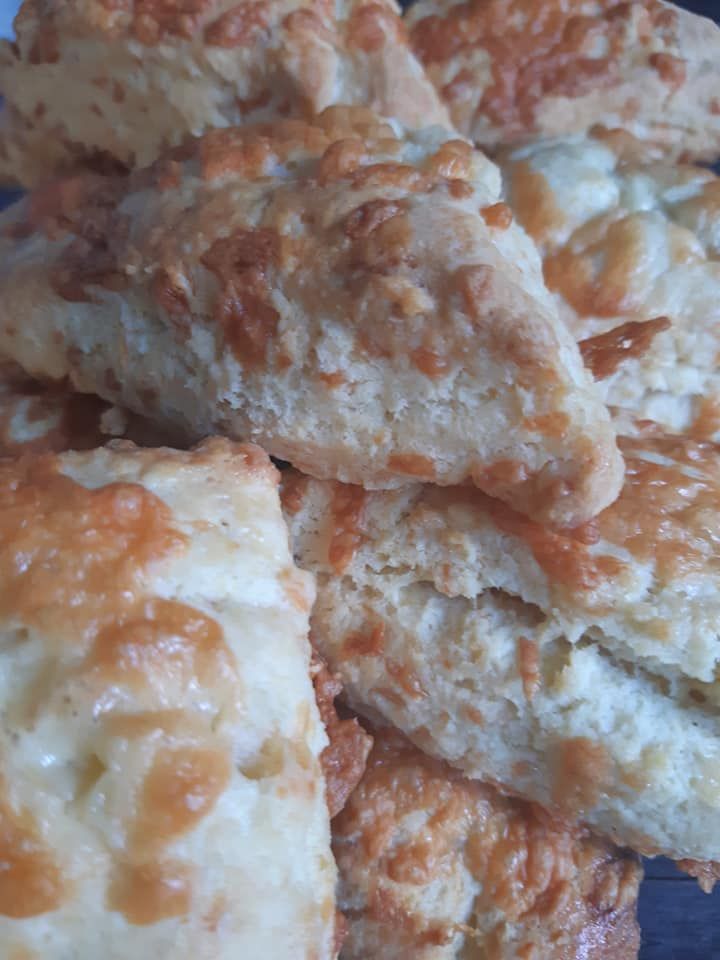 Smaller Cheese Scones
Made for a savoury afternoon tea.
My signature luxury cheese scones packed with mature cheddar made smaller for this order.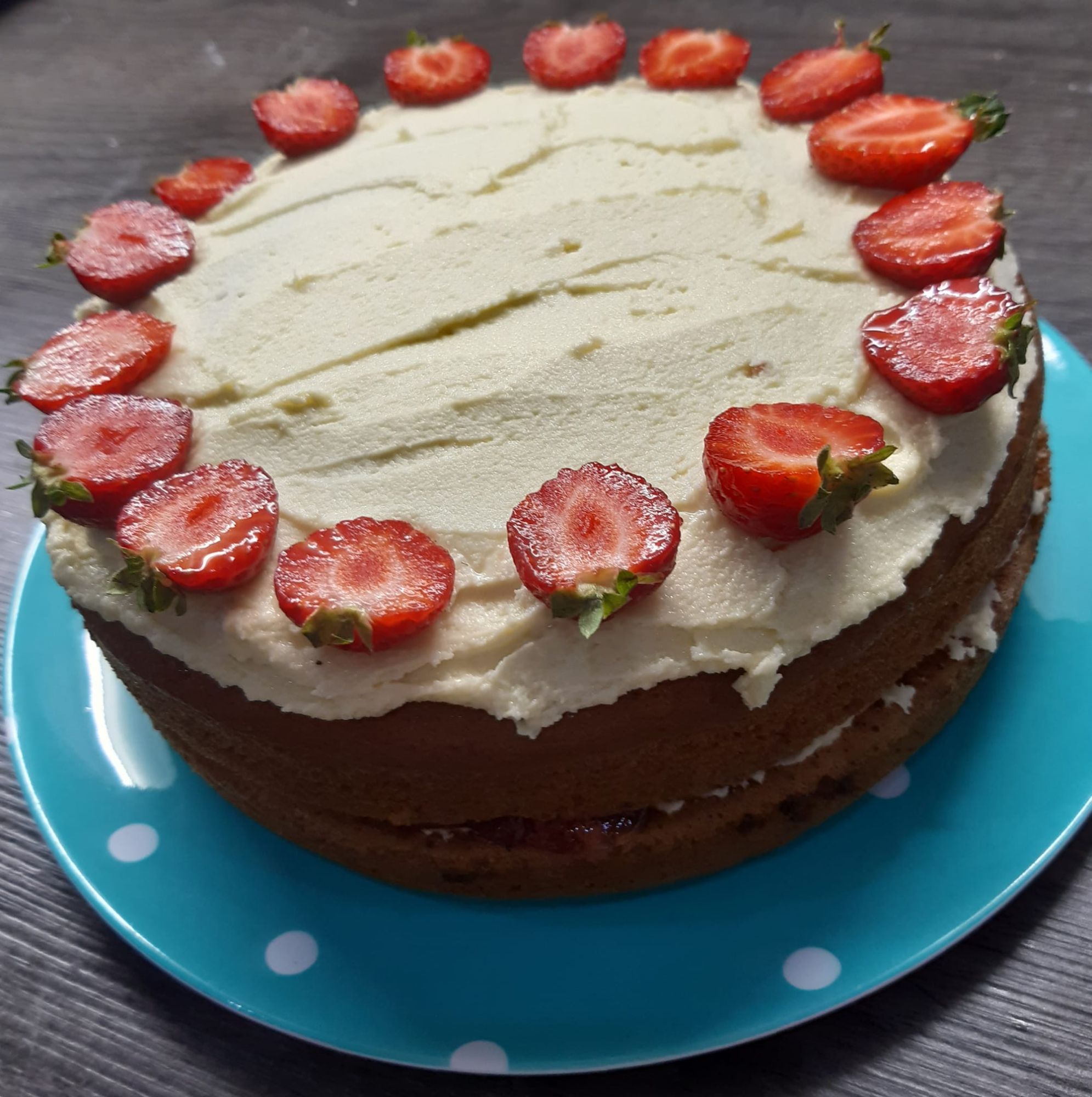 White Chocolate & Strawberry Sponge
Celebration cake for an eggless diet.
Vegan sponge filled with strawberry jam and topped with white chocolate buttercream and fresh strawberries.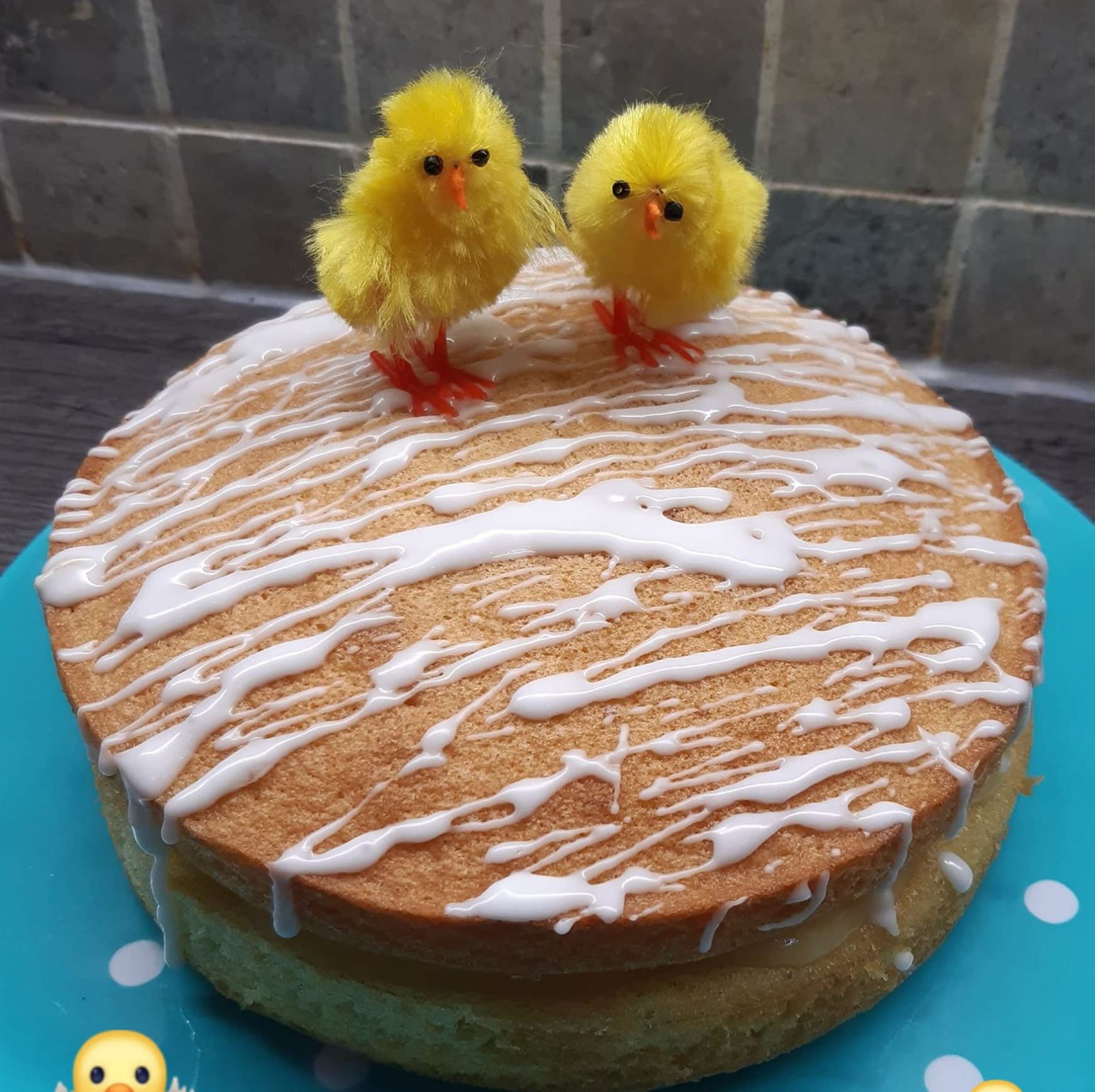 Lemon Curd Filled Lemon Sponge
Zesty lockdown treat.
Lemon sponge filled with handmade locally produced lemon curd and topped with lemon dizzle icing.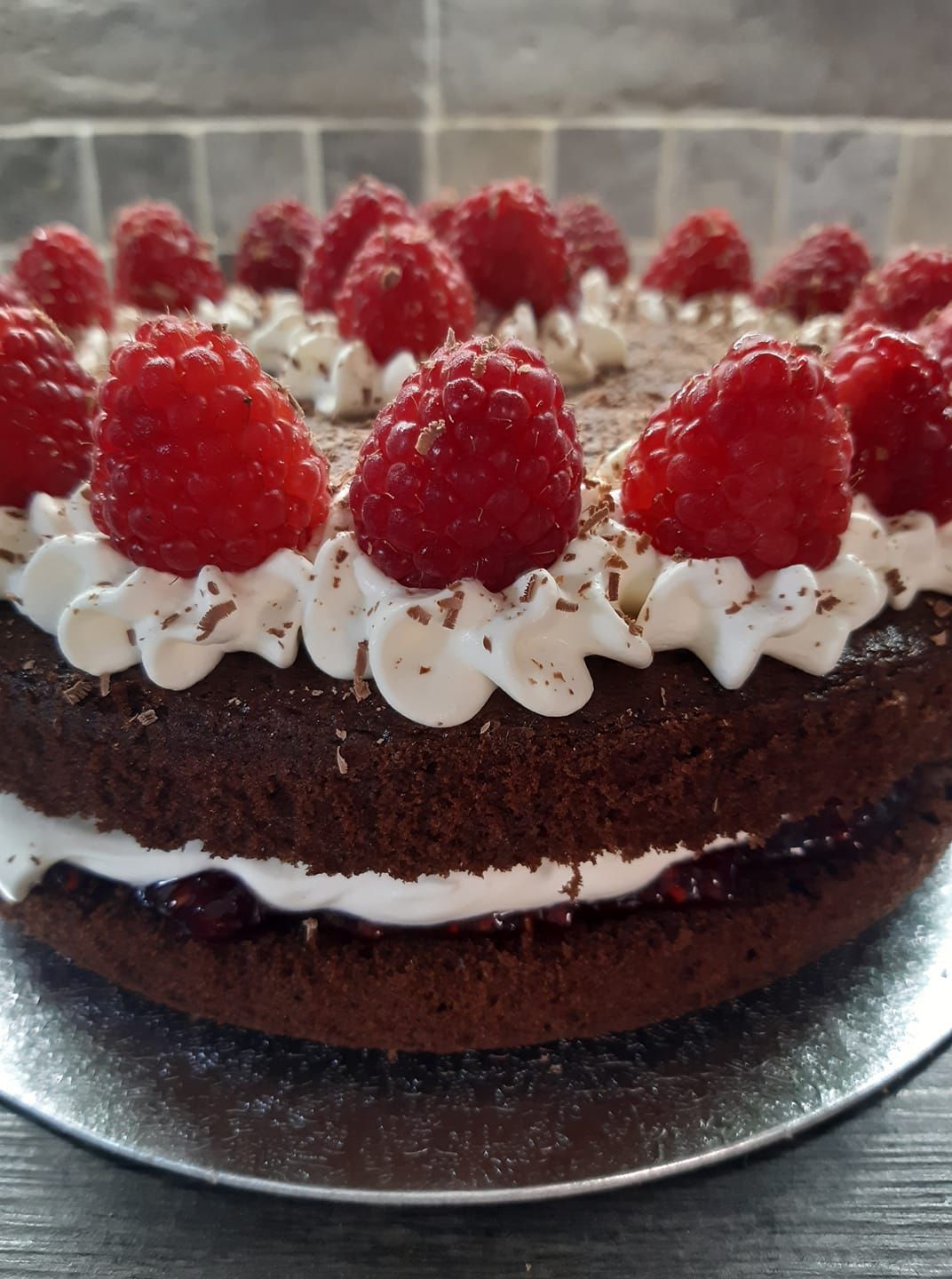 Chocolate & Raspberry Fresh Cream Sponge
Made for a birthday surprise!
Chocolate sponge filled with raspberry jam and fresh cream topped with more fresh cream and raspberries.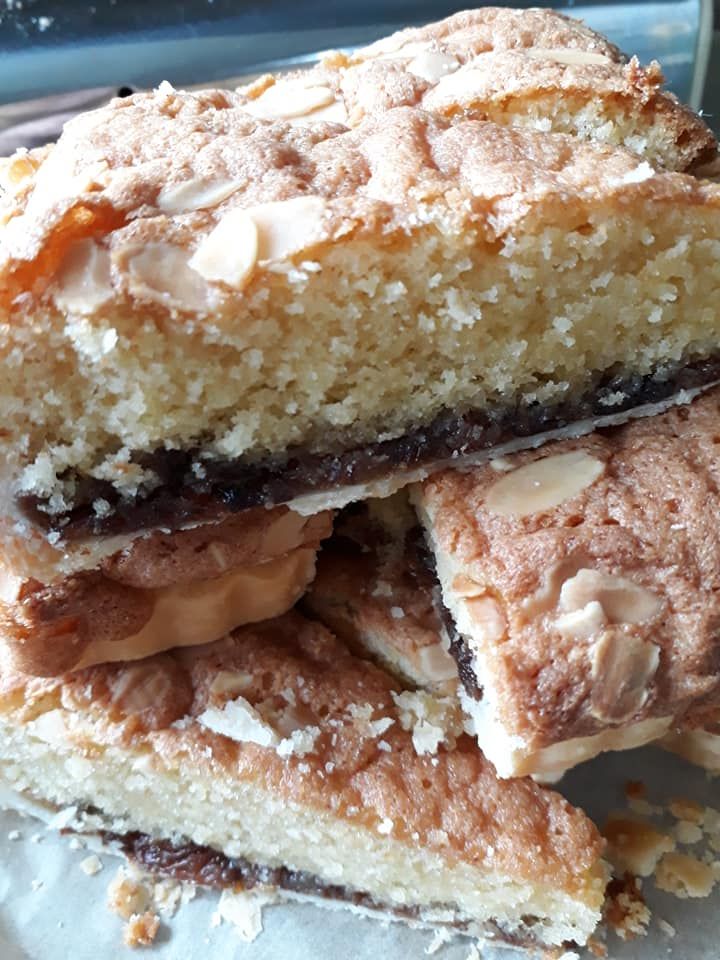 Festive Bakewell Tart
Made for a Boxing Day buffet.
Homemade pastry case filled with a layer of brandy mincemeat topped with almond frangipane and flaked almonds.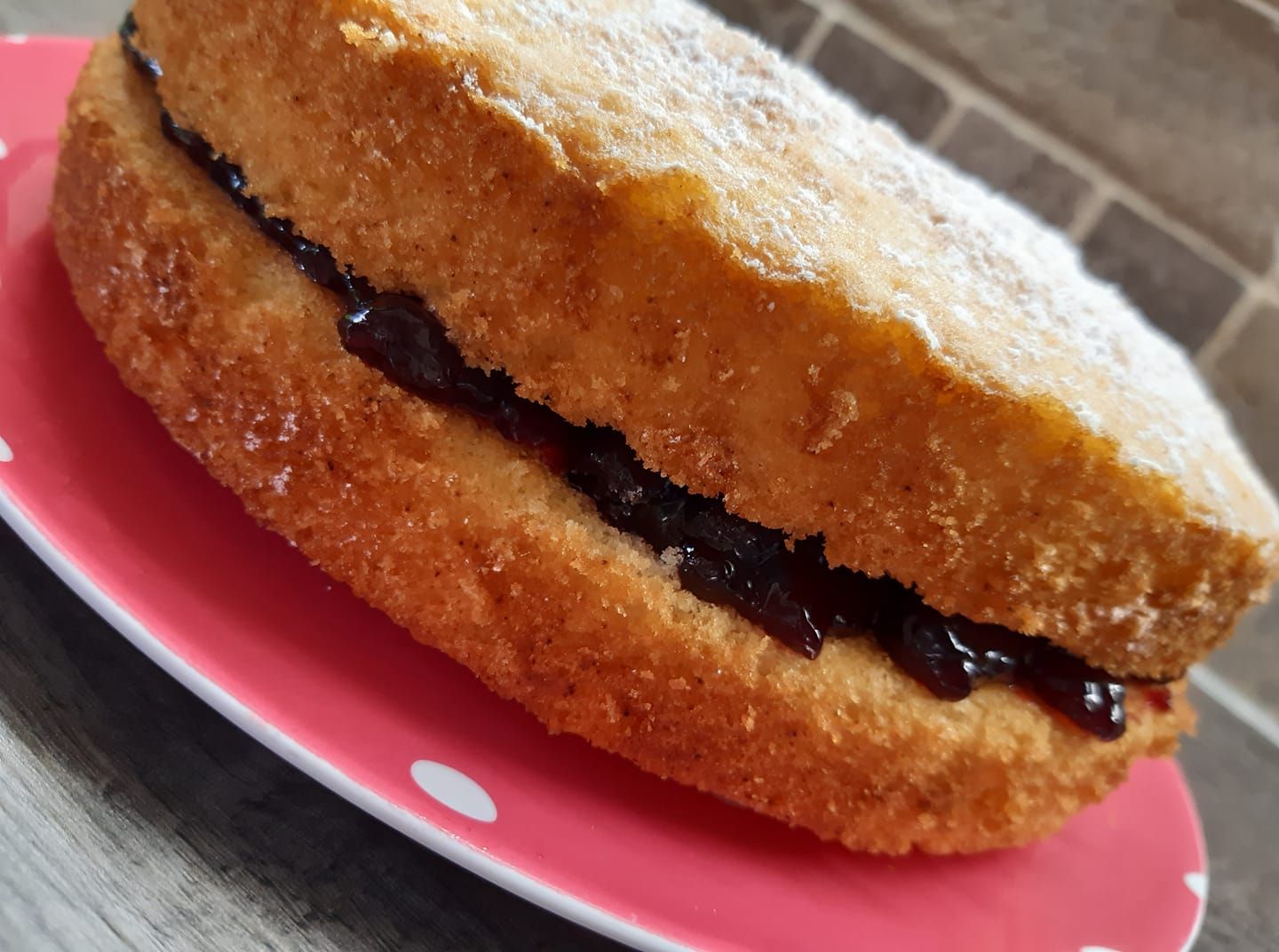 Lemon & Blackcurrant Victoria Sponge
Made for an afternoon family treat.
A simple combination of lemon sponge filled with blackurrant jam.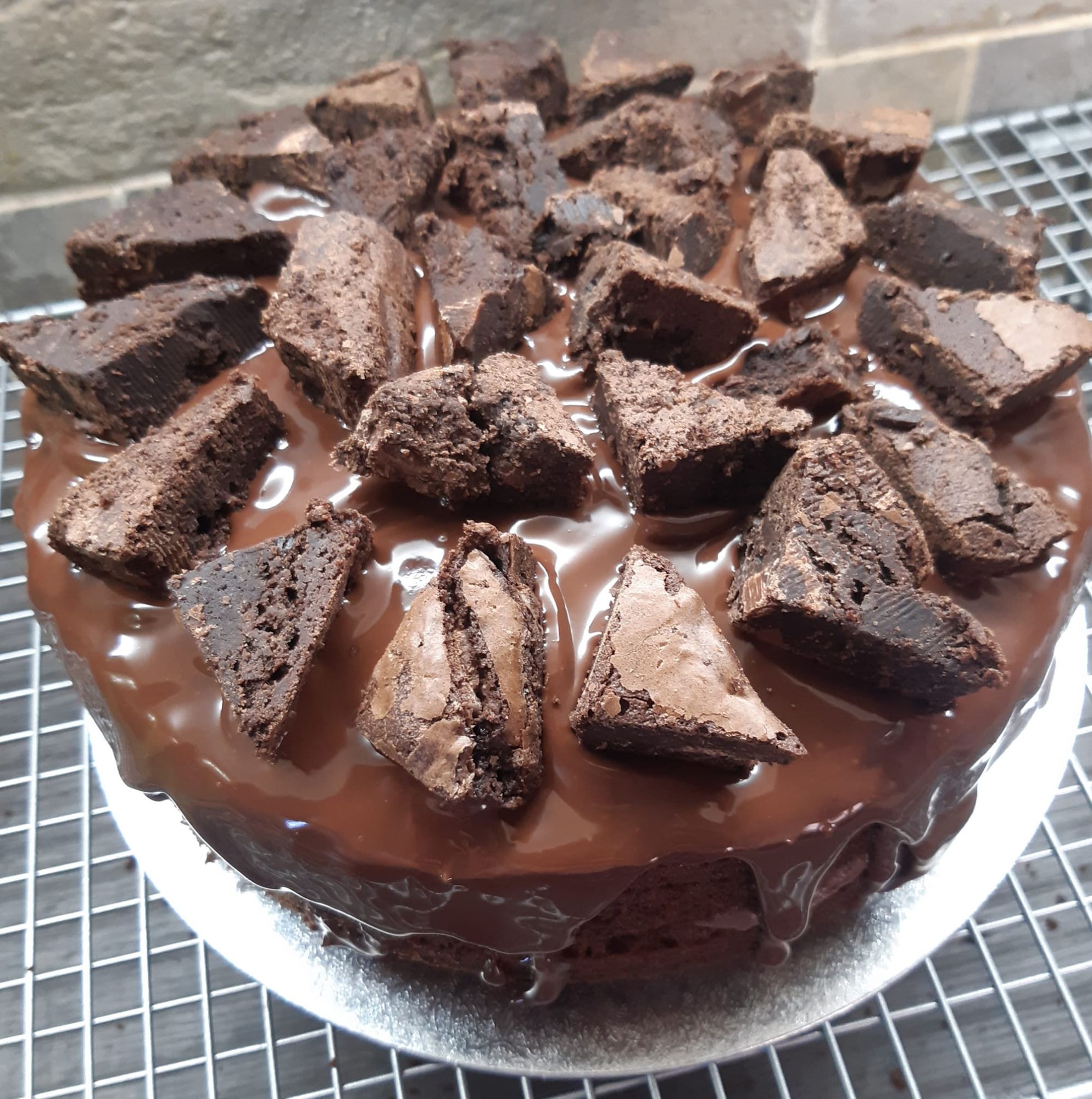 Death by Chocolate Cake
Made for a birthday indulgence.
Choclate Sponge filled with chocolate buttercream topped with chocolate ganache and chocolate brownie pieces.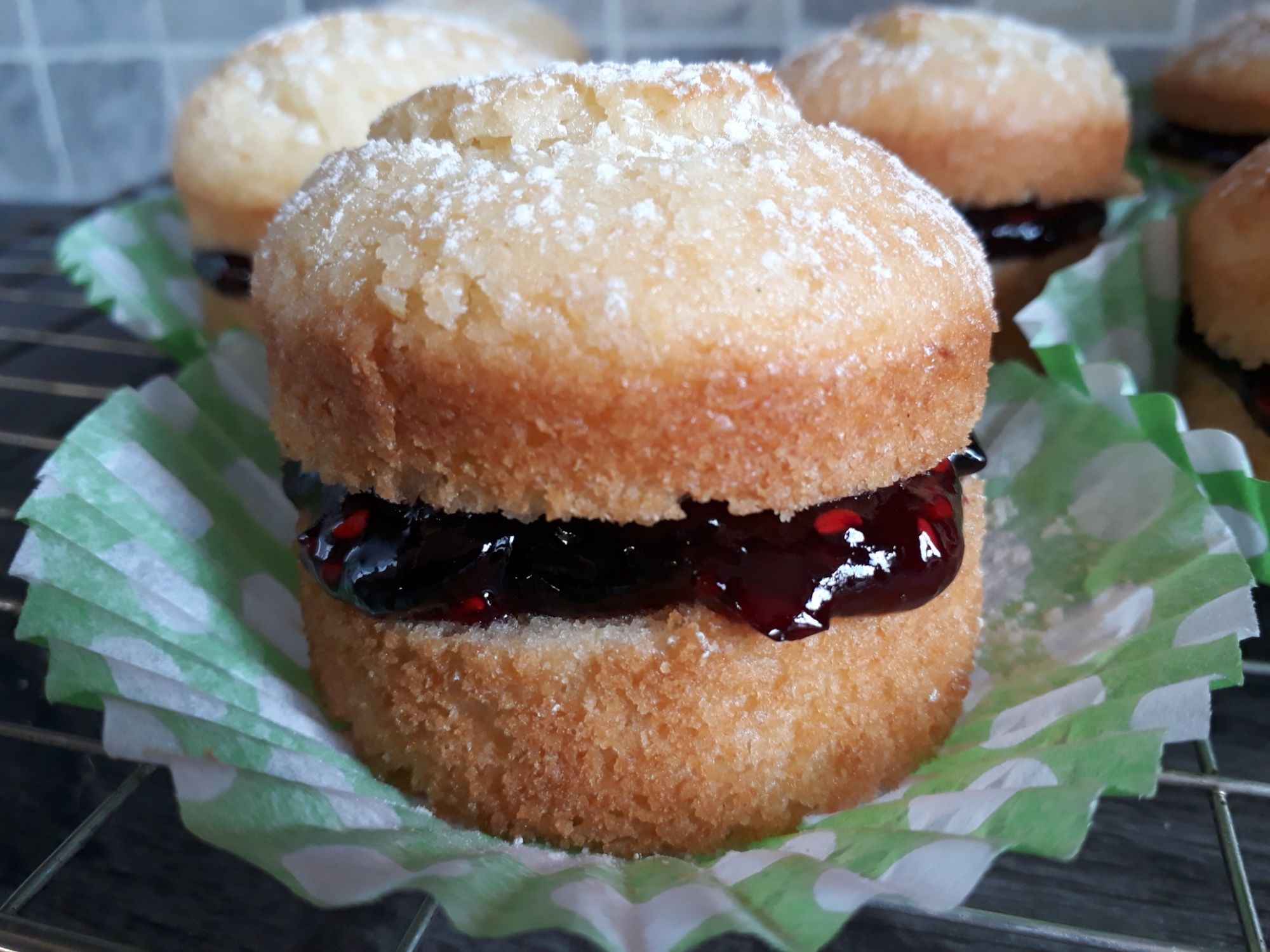 Individual Victoria Sponges filled with Homemade Jam
Made for a treat for a lady who needs to avoid gluten, dairy & eggs.
Individual vanilla victoria sponges filled with homemade mixed berry jam.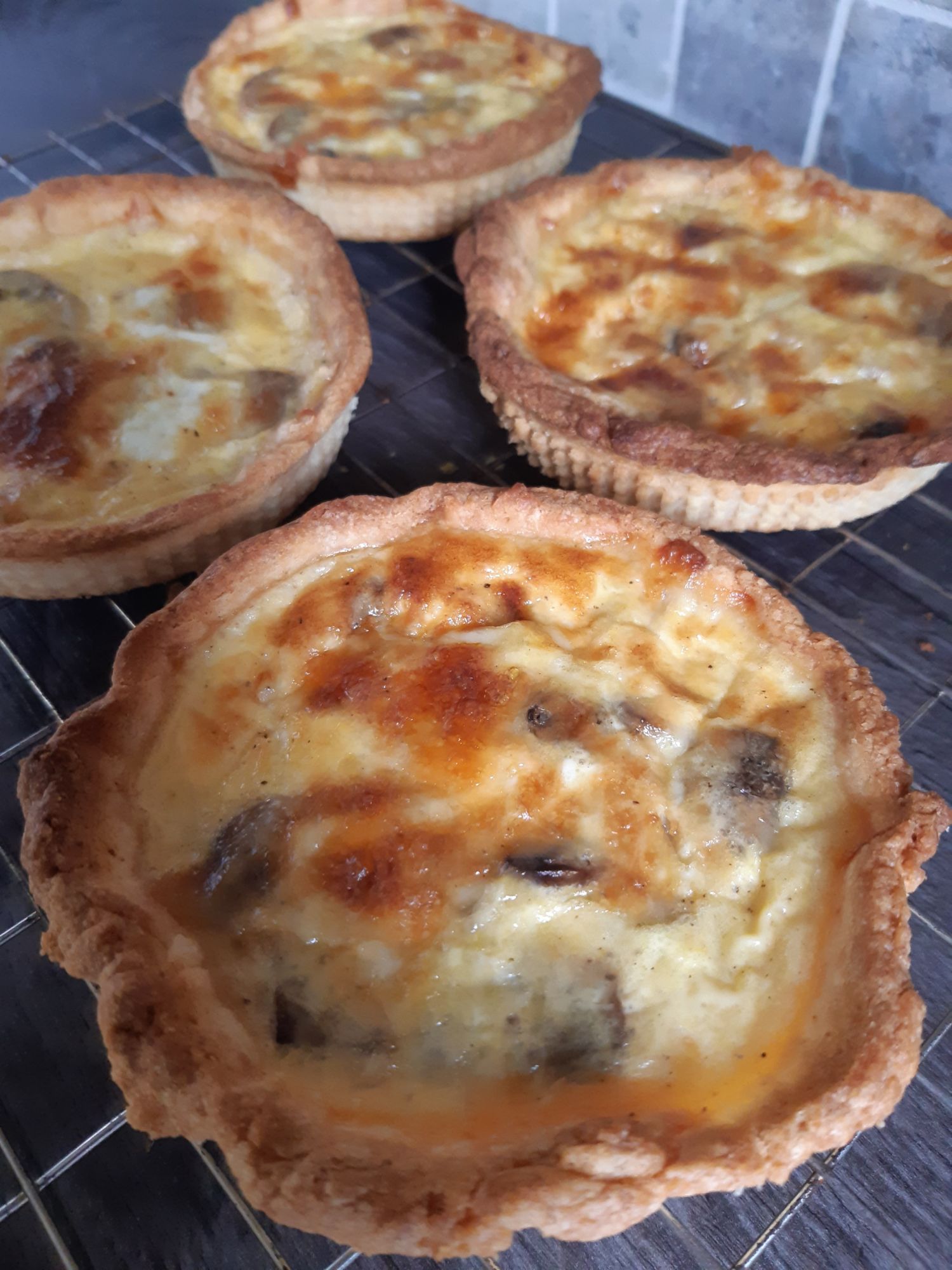 Gluten Free Mushroom Quiches
Made for Christmas food for a little girl following a gluten free diet.
Homemade gluten free pastry cases filled with a cheddar and mushroom filling.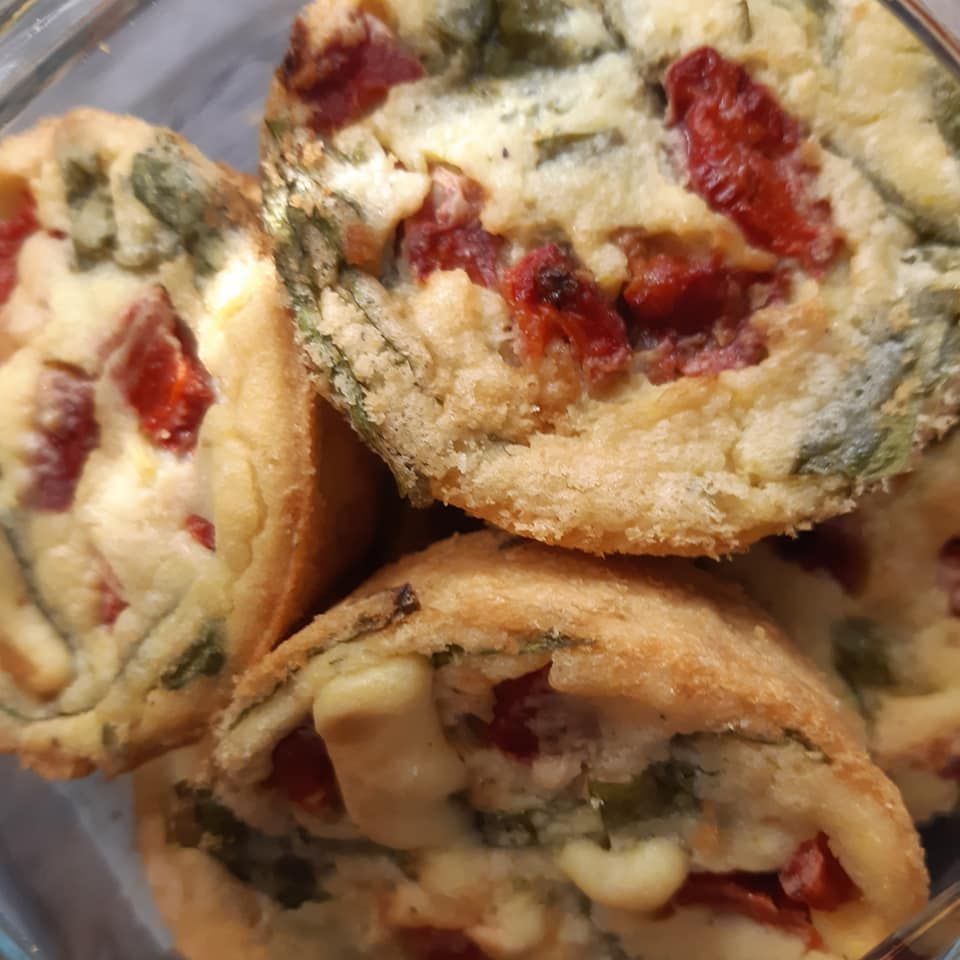 Spinach & Red Pepper Savouries
Made for a family get together.
Made with chickpea flour these savouries combine mediterranean flavours with being both gluten free and vegan.
Chocolate & Cherry Cake
Made for a treat for a vegan diet.
Vegan chocolate sponge filled with dairy free chocolate buttercream & cherry jam topped with more chocolate buttercream and chocolate sprinkles.